Weight Loss – The Pros and Cons of Cardio Workouts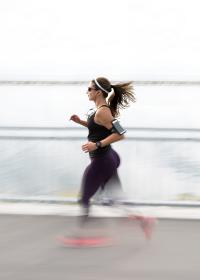 Cardio workouts gather a lot of attention. Sometimes it is as if it's popular for someone to tell a neighbor about the new cardio routine they have included in their workout. Go to any crowded gym, and you will see the treadmills, exercise bikes, and stationary exercise machines widely used by those who are faithful to their cardio workouts.
But is cardio truly what it's made out to be? If you are someone interested in improving your health and looking after your well-being, it is crucial to know the answer to this question. Physical activity is highly admired in any health discussion, and cardio is almost always the first recommendation you will hear about.
Of course, we'll go over the benefits of cardio because it is inevitably attractive for at least a few reasons. But, it is not without its flaws.
First, let's go over the pros of cardio workouts…
The Pros.
Needless to say, doing cardio is an excellent way to burn calories and lose weight. In fact, no type of physical activity is better at expending calories to create a caloric deficit. Jogging, running, riding a stationary bicycle: they are all great ways to do cardio to lose fat.
Besides, cardio is a great way to bolster your cardiovascular fitness. It strengthens your cardiovascular system, which often lowers with age and a poor lifestyle. Cardio can be considered crucial to maintaining the well-being of your heart.
There are various ways to do it: different exercises and wide-ranging intensities are just the beginning. But let us remember cardio is just another way to do a physical activity which is essential for all individuals. Doing something will always be better than doing nothing.
The Cons.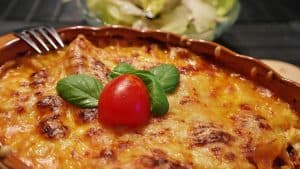 Cardio does have its flaws, but they are mostly contextual. Notably, cardio has the effect of engaging cortisol and insulin in your body, which profoundly stimulates your appetite after a workout. Feeling hungry after a workout comes about to help you take back in what your body has lost. Like in physics, every action has a reaction – your body has sacrificed energy during a workout, so it is natural to want some of it back.
The major downside of using cardio for weight loss is you will have to be very careful not to overcompensate. It is easy to eat more calories after your workout than you expended at the gym: it doesn't help you tend to crave carbohydrates more than anything else. Type 2 diabetics especially should take note.
In summary, the advantages and disadvantages of cardio are clear when it comes to general health. As far as weight loss goes, cardio helps but only if you can control your eating.
Let us not forget a healthy eating plan is the number one method to lose weight and treat chronic health conditions like Type 2 diabetes. While physical activity is essential, your nutrition must never be overlooked.
Although managing your disease can be very challenging, Type 2 diabetes is not a condition you must just live with. You can make simple changes to your daily routine and lower both your weight and your blood sugar levels. Hang in there, the longer you do it, the easier it gets.
For nearly 25 years, Beverleigh Piepers has searched for and found a number of secrets to help you build a healthy body. Go to http://DrugFreeType2Diabetes.com to learn about some of those secrets.
The answer isn't in the endless volumes of available information but in yourself.
Article Source: Weight Loss – The Pros and Cons of Cardio Workouts