Learn How The Most Popular Diet In 2019 Made a HUGE Difference In Our Weight Loss Journey When We Paired It With Intermittent Fasting!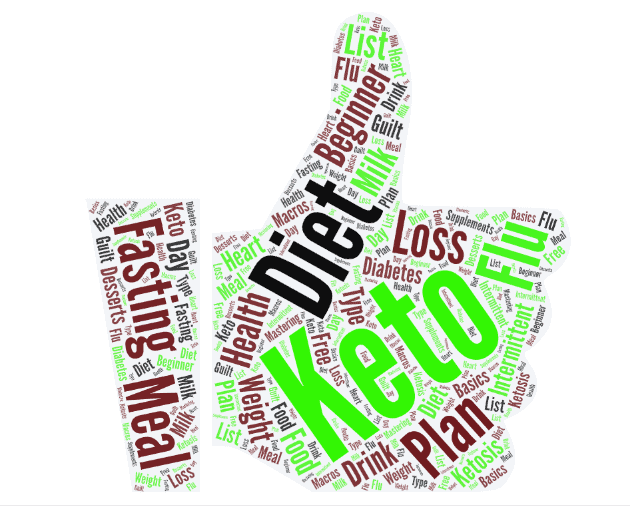 The Keto Diet's massive popularity is no accident. It just plain works. But my father (62 yrs old) and I (35 yrs old) discovered that when we used it alongside Intermittent Fasting, we got way better results! Within 11 months we had lost a combined 130 lbs – plus my father had reduced his blood sugar and blood pressure levels drastically.
When he first started out, my father had mostly wanted the Health Benefits from the Keto Diet (he was Type 2 Diabetic) but Weight Loss was very much on his wish list because he was over 300 lbs and had been for more than 20 years. The weight was causing serious Quality-of-Life problems for him and of course the Type 2 Diabetes threatened to deliver life-long problems – and a shortened life.
With the prospect of a grandchild appearing on the horizon courtesy of my sister, well, you can see that the combination of health, quality of life and weight formed a powerful motivator for him. And every diet he'd tried previously had failed – did you know the average failure rate over 50 years for conventional diets, the ones recommended world-wide by doctors for decades, is something like 95%? So he was fairly desperate for SOMETHING that would work.
My situation was different. I am actually pretty healthy – active, athletic – but I REALLY hate being overweight. Hate the way it feels, hate the way it looks. And with my father's genes (thanks alot, Dad!) I didn't like the way the future might look for me. But like him, I'd tried all sorts in the past (not quite to the same extreme though). Nothing had worked.
When I saw him succeeding, I had a ton of questions:
What IS the whole Keto deal?
How does it work?
Is it even safe, let alone healthy?
What kind of food do I need to eat?
How long do I need to___?
How much should I eat?
How much per day? Per meal?
What's the best _ on a Keto Diet?
How fast can I expect to see results?
What do you do if __?
I didn't know where to begin – but one thing he said really struck home with me.
He feels that if he'd had a solid Plan from Day 1, he'd have got better results, probably a LOT faster, and the whole process would have been easier, too. He feels that a lack of a plan in the early days could easily have made him quit the whole thing. Because he basically had to invent his plan through trial and error. After doing this for so many years, you can see how the lack of a plan could be an obstacle for some!
It was months before he got his hands on the type of information that's found in the 28-Day Keto Challenge. What to eat, how much, what not to eat, and so on.
With more than 400,000 people in their history, The 28-Day Keto Challenge creators know what makes the difference between success and failure. Knowing what to eat and what not to eat is important; but a thoroughly detailed PLAN is the difference maker.
From my perspective, given my Dad's comments, the value here isn't the Challenge, it's that the chances of failure are higher without a plan for the first month. And the 28-Day Meal Plan you get as just a small part of this Challenge is extraordinary and very practical. It was a great starting point for me. before moving onto Intermittent Fasting AND Keto.
People often get overwhelmed with new diets, and without the correct resources, a Keto Diet can be the exact same way.
That's where the 28-Day Keto Challenge gives you an advantage: its solid 28-Day Meal Plan, grocery shopping lists, and tips for dealing with some of the realities that you'll encounter gives you a huge advantage, right from the start.
It also has a book with all you need to know about Intermittent Fasting – FASTING DOES NOT MEAN STARVING! You'll learn it's all in your control.

The aim of this product is to provide all the information you need to succeed in the first month – providing you with ideas, information, and tips to get you to the point where Keto Eating is a habit.
3 weeks is often claimed to be the time needed to form a new habit. This takes you past that. In their words, their goal is to make you "unstoppable."
A Few Potential Benefits Of A Keto Diet:
Potential Benefits (from both a Ketogenic Diet, and from our Authority Source because it boosts the chances of success with Keto):
Fast Weight Loss:
Studies have indicated that the first 6 months Weight Loss can be 2 to 3 times greater than on other Diets – studies show it evens out, eventually. But there's no better feeling than seeing results – and fast! Personally, I lost close to 6 lbs in my first 2 weeks by taking Keto seriously.
Appetite Reduction:
A Keto Diet reduces appetite. Carbohydrates cause hunger and cravings, whereas a high fat diet creates a feeling of "full-ness." So you don't get the same urgent hunger as on most Diets.
A Healthier Body:
A Keto Diet is an extraordinarily healthy Diet, with these potential benefits:
Lowers Blood Sugar Levels (starts to work on reducing Insulin Resistance)
Lower "bad" Cholesterol
Better "good" Cholesterol
Better Triglycerides
Heart Health Benefits
Resistance to conditions such as Alzheimer's & Parkinson's
Reduces Inflammation
Reduces Blood Pressure
Impacts Visceral Fat
Plus So Much More…
It Feels Great:
Many report that they sleep better.
Many report improvements to their skin condition and appearance, and their hair condition.
Energy Boost:
No sleepiness after meals
Mental clarity that is all-day long.
There are plans that make it easy to follow, both at home and when dining out!
A 28-Day Plan removes the majority of the obstacles. We ALL try to find reasons to not continue with any changes in our eating habits – our bodies try to drag us back to where we were. Having a detailed Plan counters this to remove excuses.
Possible Side Effects Of A Ketogenic Diet:
Keto Flu
While not everyone will feel any affects of starting out on a high-fat low-carb diet, those that do experience what is called the Keto Flu. Symptoms include nausea, headaches, constipation, and a lethargic feeling, but generally disappear between 2 days and 2 weeks. Our Authoritative Source provides resources to show you how to combat the Keto Flu. 
Weight Loss (if unwanted)
Remember, Keto isn't just a Weight-Loss Diet. It's a Health Diet so some people "go Keto" even if they don't need to lose weight. For them, the Weight Loss can be a problem! (I know, I'm jealous too!)
Additional Unwanted Side-Effects:
There are some claimed unwanted side-effects which have been debunked or are being challenged. I recommend you do your own research but these are my comments.
The High Fat levels are a threat because of a claimed link to Heart Disease.
Nutrient Deficiencies: a healthy Keto Diet has low-Carb elements that provide the nutrients you need. One of the Guides in the 28-Day Challenge focuses on macro-nutrients to address this very concern.
Constipation can be an issue. Many people on Keto Diets simply take additional fibre daily to prevent the problem arising. Psyllium, for example.
Why We Recommend The 28-Day Keto Challenge:
Thanks to the Keto Diet (paired with Intermittent Fasting), and following the meal plans he set out for himself, my Dad was able to successfully reverse his Type 2 Diabetes in addition to his massive weight loss – what an achievement!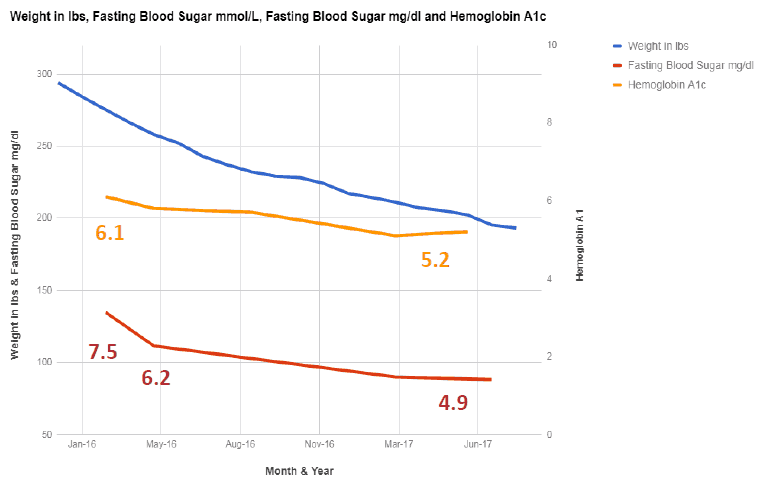 It checked so many boxes for me, as a Beginner to the Keto Diet:
Action-oriented Plan
Recipes and ideas (not just for Lunch and Dinner, but also Breakfast, Desserts, Snacks)
Background Information about a Keto Diet made it easy to understand
Taught me how to cope in social situations
Information to ensure I'm still getting the right amount of nutrients.
And for the price (currently on sale for $37) – the value is clear.
There are 2 ways to look at value. First, are the benefits worth the outlay? In my opinion, the Benefits of Keto are priceless. And the 28-Day Challenge boosts the odds of you making a success from Keto. So $37 is a no-brainer.
Note: we do earn a small commission if you buy the 28-Day Challenge. But in fact we could earn more by letting people know about different products in the Keto arena, and we haven't chosen to do so. We review the 28-Day Challenge because we believe it can be a difference-maker.