6 Fitness Industry Trends For 2017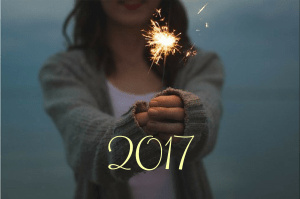 With the New Year almost here, it's time to figure out what your health and fitness plan for the year is going to look like. While we continue to see things such as wearable technology in the form of Fitbits, for example, and more extreme workout methods still dominating the workout circuits like pilates reformers, there's a bit more creativity happening in the workout world. Here's a list of just some of the top fitness industry trends for the new year!
Knowledge-based Workouts
This year, we will find more and more fitness enthusiasts no longer just being a follower when it comes to their workout regime. This fitness trend will have athletes researching their workouts to be more well-informed, while reducing their risk of injury by using the "know-before-you-go" method.
There is also a big push towards a highly competitive personal training market. With the community is becoming pickier about who they choose to help them get to the next level, there are more opportunities than ever for those that want to become personal trainers to get the proper education in order to do so.
Keeping It Fluid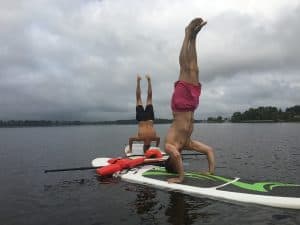 Wash 2016 away with the water trend. Workout enthusiasts are using water as resistance or for stability training more and more. There are different variations but we'll be seeing a boom in aqua-based workouts, such as HIIT workouts or circuit training actually IN the water to add an extra complexity.
There's also been a surge (no pun intended) in workouts ON the water. Floating Yoga, for example, is becoming more and more popular. This is where you do yoga while standing on a paddleboard. It adds the constant need to engage your core while maintaining your balance.
Pace Yourself
Intermittent Fasting is proving itself to be the new "fad" diet of 2017- without the "fad" part. It's concept is coming on strong with high performance athletes who have never had better workouts than when fasting, as well as regular people who are finding it a great way for weight loss. Not only that, they are finding more and more health benefits with intermittent fasting. Combining exercise and intermittent fasting amplifies the fat loss and increases the Human Growth Hormone by massive amounts. You can read more about it here.
Turn It Up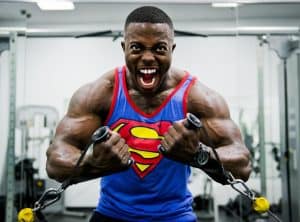 H.E.A.T. (High Energy Athletic Training) combines 2 phases: Base conditioning, Strength training, and Power training to be able to increase both cardiovascular endurance as well as full body strength. With this method, you train like an athlete for an hour-long workout, broken into three 20 minute segments, one for each phase. The thought process behind it is that following the correct order of phases, athletes are building on each level of athleticism: aerobic exercise to get as much oxygen in the body as possible, then work on increasing the body's push/pull/throw ability, and then finishing with power training once the muscles are tired.
Workout Anywhere
2017 is going to be filled with concepts on how to bring the workouts to you where ever you are. Between apps such as Aaptiv, virtual boxing classes, and live streaming from real fitness classes that you can join and participate in, workouts are easier and more available than ever!
Feel The Vibe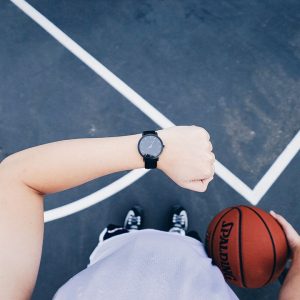 There's a new trend coming in wearable technology, and it's haptics in clothing. Now the normal vibration you would feel on a watch has been implemented into clothing, where the technology will actually give you a "nudge" in the right direction if you aren't in the correct pose. The technology is becoming much smaller, as expected, and they are looking into putting into watch straps, rather than being the watch itself.